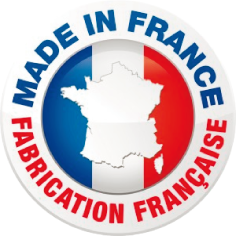 Created in 1991, Amandine de Brévelay is known today for its embroidered linen inspired by old family linen, refined and delicate.
Her creations stamped with tradition and modernity are a hymn to stroll and sweetness.
The high-end items, with soft, discreet and delicately retro shapes, reflect true French savoir-faire or poetry and well-being are in total harmony.
Her high concern ans commitment to susatinable development practices determine her choice for ethical manufacturing processes.
All the original creations of Amandine de Brévelay produced in France, share a high standard of quality and use of exclusively vegetable dyes.
All collections are available in sheets, duvet covers, quilts, pillowcases, valances, curtains, tablecloths and are available in all colors on request from our sales department by e-mail at service-clients@decochic.fr.